Mahindra XUV700 : The country's leading automaker Mahindra and Mahindra has decided to gift Neeraj Chopra its upcoming XUV700 SUV. Neeraj Chopra won India's first medal in Olympic track and field events in more than 120 years and his second gold medal in individual events at the Games after shooter Abhinav Bindra.
Anand Mahindra announced – will gift Neeraj Chopra the flagship XUV700 SUV.
Mahindra Group Chairman Anand Mahindra has announced on Twitter that the carmaker will gift Neeraj Chopra its soon-to-be-launched flagship XUV700 SUV, which will be launched in the coming weeks.
Mahindra congratulated Neeraj Chopra on winning the historic gold medal.
Mahindra posted congratulations on Neeraj Chopra's historic gold medal achievement, writing, "Yes indeed. It would be my personal privilege and honor to gift an XUV700 to our Golden Athlete.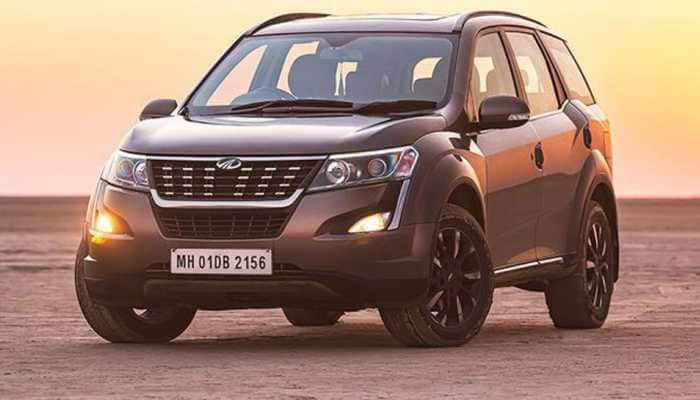 Mahindra has been aggressively promoting its upcoming XUV700 SUV ahead of its launch. One of the most anticipated launches of this year, the SUV will come with a host of new features. As per the images leaked online, the profile of the XUV700 has grown. After the recent launch of Hyundai Alcazar and Tata Safari, this is going to be the latest three-row SUV to enter the Indian markets.
Also Read – Single dose corona vaccine arrived in India, government approved
Car lovers have been waiting for Mahindra's much-awaited 7-seater SUV XUV700 for a long time. According to the report, Mahindra can make the global debut of the XUV700 on August 15 this year. After this, this SUV is likely to launched on October 2, 2021. Let us tell you that Mahindra had adopted the exact same approach last year when it launched the lifestyle SUV new generation Mahindra Thar. The XUV700 SUV will replace the Mahindra XUV500. A long protruding rear overhang makes its presence felt in this car. The automaker has adopted a bigger profile. With the new updates, the car gets a wide range of updates in the form of new features and equipment. Earlier, Mahindra has confirmed features like auto booster headlamps, smart pop-up handles, driver attention monitor and wide-in-segment roof on the XUV700 SUV.
Engine of Mahindra XUV700 SUV.
Mahindra's new XUV700 SUV will offered with two engine options. That includes a 2.0-litre mStallion turbocharged petrol and a 2.2-litre turbocharged diesel engine. The petrol engine generates 188 bhp power and 380 Nm torque. While the diesel engine is likely to generate power of 185 bhp. Transmission options in this car will include a 6-speed manual and a 6-speed torque converter automatic. The SUV could also offered with a mild hybrid system.
Features of Mahindra XUV700.
The new XUV700 will come with brand new features and a premium cabin as compared to the existing XUV500. The company has already shared information about several advanced features of the XUV700 through a series of teaser videos. It has been given many such features which are being given for the first time in any car in this segment. The dashboard design, fit and finish and plastic quality of the XUV700 look much better than the XUV500. The AC vent is given below the infotainment system and the AC control buttons are given below it. Mahindra XUV700 will get many high-end features like dual-zone climate control, wireless charging support, electronic parking brake with auto hold.
Mahindra has officially revealed 5 great features to be found in the new XUV700 SUV. These include smart door handles, auto booster headlamps, personalized safety alert system, driver drossiness detection, and the segment's largest panoramic sunroof. This also makes it clear that Mahindra XUV700 will be the first car in its segment to offer features like Level 1 ADAS (Advanced Driver Assistance System). Level 1 ADAS gets features like adaptive cruise control, blind spot detection, autonomous braking and lane keep assist.
Also Read – Lionel Messi said goodbye to FC Barcelona After 21 years